BEAR NAKED GRANOLA
Bear Naked Granola is addicting, filling, and super sweet—making it the ideal comfort food to fill your void.
PRINT
---
OOH
---
FILL THE COSMIC VOID
---
Bear Naked's mission is to fill the void. And what bigger void is there than a cosmic void? That's right, we're petitioning NASA to shoot Bear Naked Granola into the biggest void there is.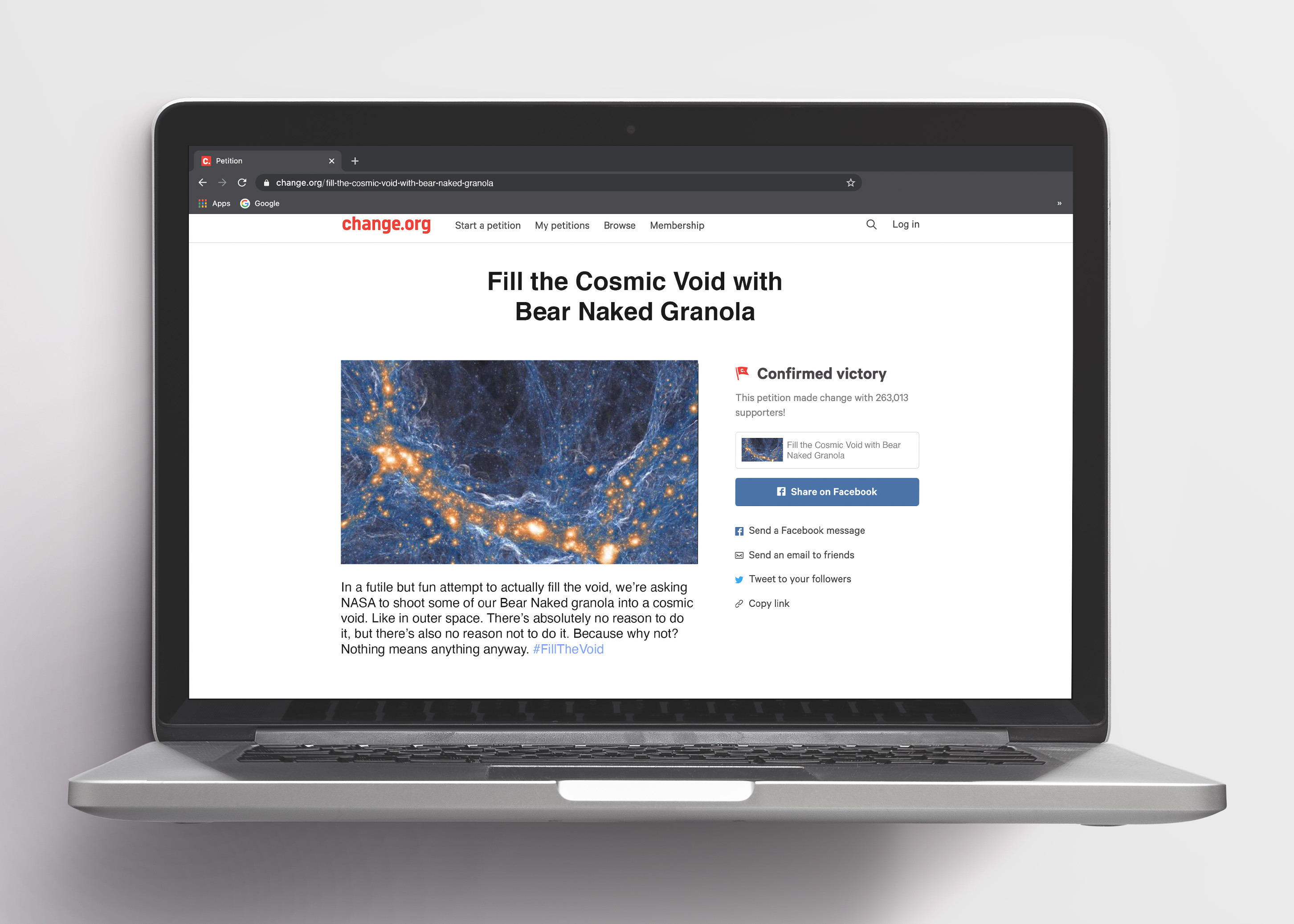 INSTAGRAM
---
TWITTER
---
PACKAGING
---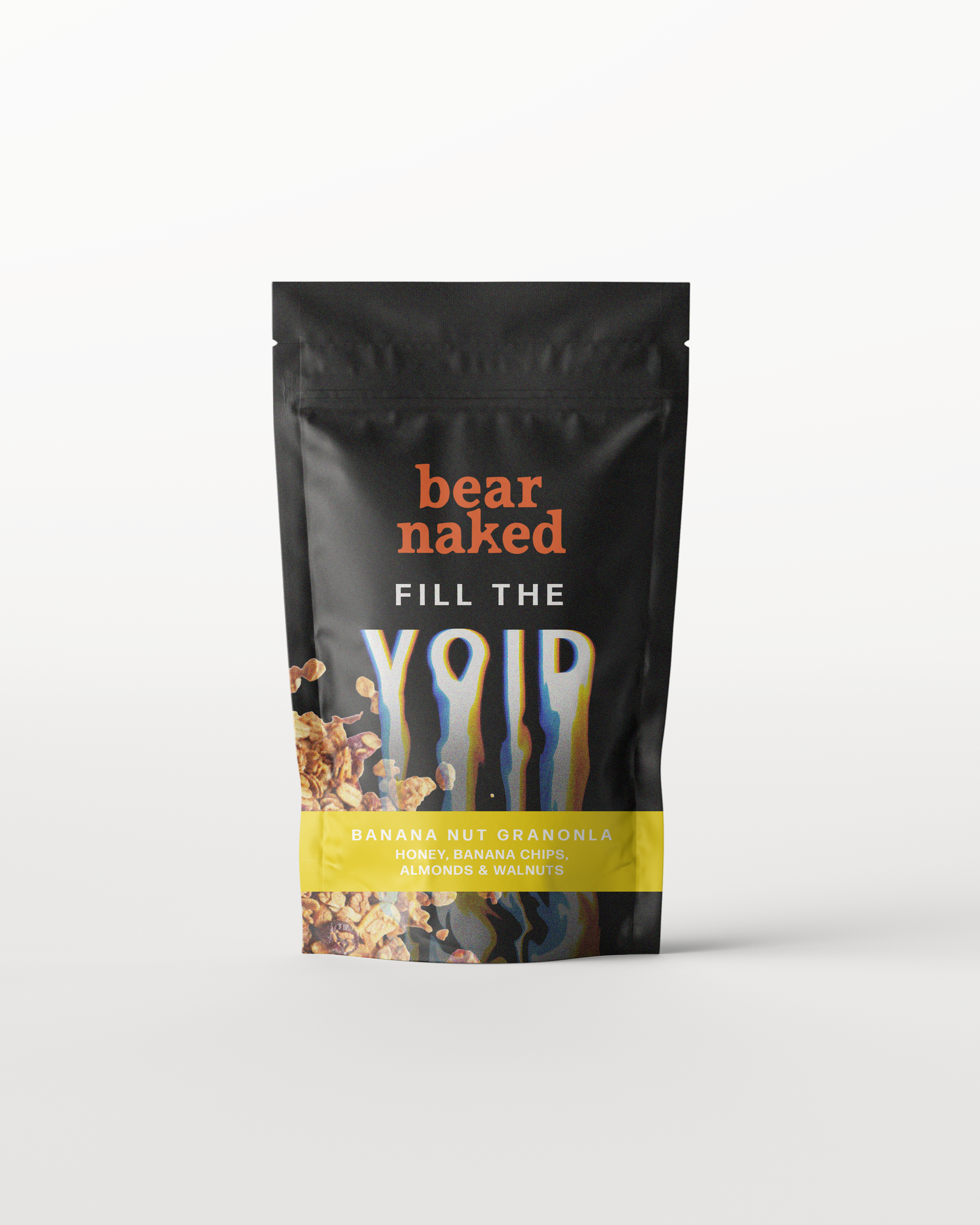 MINI EXISTENTIAL CRISIS BITES
---
Ideal for unexpected, on-the-go existential crises.
BEAR NAKED VENDING MACHINES
---
Made at VCU Brandcenter with
Cara Hanson